There are some amazing restaurants surrounding the University of Texas at Arlington (UTA) campus. You can easily walk, bike, or Uber to these nearby restaurants. Some options (like Pie Five Pizza Co.) are directly on campus, while others (like J.R. Bentley's) are just a few blocks away in downtown Arlington. The range of available cuisines expands from American to Mediterranean. Most of the restaurants near campus offer affordable pricing, as well, catering to students' needs for cheap eats in Arlington. Get to know five of our favorite restaurants near UTA below.
Pie Five Pizza Co.
Address: 501 Spaniolo Drive, Arlington, TX 76010
Pie Five Pizza Co. is an on-campus pizza franchise with delivery. Their pizza quality is top notch, with dough made every morning, fresh chopped vegetables, and handmade marinara sauce. A huge perk of ordering pizza from Pie Five is that the toppings are unlimited — with no extra cost. As if unlimited toppings weren't enough, there are also multiple crust options, including vegan and gluten-free crusts. This is the perfect student dining option; they even accept UTA Mav Money. Avid pizza eaters will benefit from their Circle of Crust rewards program that offers one point for every dollar spent, with coupons at every 100 points.
J.R. Bentley's
Address: 406 W. Abram St., Arlington, TX 76010
UTA students have made it known that they love J.R. Bentley's by voting it Arlington's best burger for three years in a row. The half-pound, charbroiled burger is truly a winner, along with the rest of the pub fare served. Get to know their expansive drink menu of beer, wine, and cocktails during the all-day happy hour on Sundays and Mondays, or Tuesday–Friday from 4–7 p.m. Not only are they a great place to eat near UTA, but a great place for entertainment, as well. Live music is performed every Friday and Saturday night. Friends can get together for trivia night on Tuesdays. The events are updated on the J.R. Bentley's Facebook page.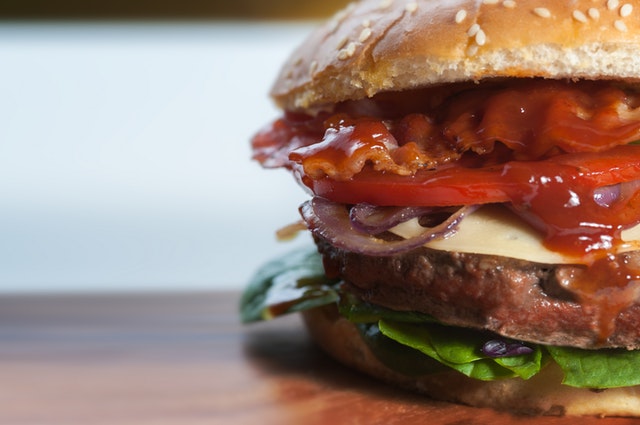 New York Eats
Address: 604 Doug Russell Road, Suite B, Arlington, TX 76010
New York Eats was inspired by New York halal street cart food. Halal refers to meat from animals that is properly and humanely slaughtered. The chicken, gyro, and beef at New York Eats is all categorized as halal and obtained from suppliers approved by Halal Advocates of America. This cheap-eat option has prices comparable to fast food, but the quality is far superior. Enjoy gyro, chicken, and falafel wraps, burgers, bowls, and more. Before you dig in, make sure you drizzle their famous sauces over your meal — their white, hot, and hotter sauces are made with in-house ingredients and perfectly complement your meal. Delivery is available through DoorDash, UberEATS, and Grubhub.
Beirut Rock Cafe
Address: 1201 S. Cooper St., Arlington, TX 76010
Beirut Rock Cafe is a Lebanese and Greek grill with delivery and takeout options, plus a cute, on-site dining room for eating in. The food provides an excellent example of Mediterranean cuisine. Some favorites include kebabs, baba ghanoush, hummus, lamb, and falafel. There are unique refreshments on the menu, as well, like mint and sage tea and Arabic coffee. The portion sizes are healthy, and the online reviews provide plenty of encouragement for making Beirut your next new lunch spot!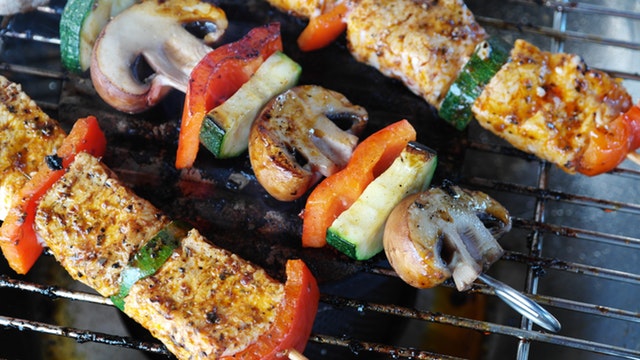 Mariano's Hacienda:
Address: 2614 Majesty Drive, Arlington, TX 76011
If queso, corn chips, and Tex-Mex are at the front of your mind, Mariano's Hacienda is the restaurant choice for you. The restaurant gets its name from Mariano Martinez, who invented the frozen margarita machine! So, you can count on good blended drinks at Mariano's! The food is excellent, as well, with locally sourced, farm-fresh produce and all-natural, Texas-grown chicken. The atmosphere embodies Texas ranch style and makes a great location for birthday dinners and evenings out with a group of friends.